I recently took a trip to Tokyo, and I want to share my experience of the trip, which hopefully can be of use to some people.

Google Map Directions
First, I will say that Google Map directions will get you to the vicinity of where you want to go without any problem. If you use the "by Public Transit" option, it will show you the correct routes to take and the correct station to get off.
However, there are two problems:
1. The location on the map can be wrong. I've had one instance where the location I was looking for was several blocks away from where it showed up on Google Map.
2. The directions are not clear enough. I encountered two issues here:
– Subway exits. There are often many exits (can be more than 10) in any given Tokyo subway station, and even though the Google Map direction shows you how to get to where you want to go after you leave the station, it does not tell you which exit you should use. So, figuring out the correct exit can be a challenge. Depending on the station, the consequence of choosing the wrong exit can range from an extra 5 minute walk to getting completely lost.
– Destination not on the first floor. Sometimes the destination you are looking for may not be accessible from outside — you'll need to enter a building and get to the right floor to find it. The direction on Google Map, however, doesn't provide this level of detail, as it simply leads you to the door on the first floor. In the US, it is usually OK to skip out on the floor part of the address because it's almost always pretty clear what where your destination there once you are there, but it's not always that clear in Tokyo.
Recommendation: Make sure you copy down the address of the location you are going to. That way, even if you get lost, you'll be able to use the address to find the place.

Boeing 787 Dreamliner
The flight experience on ANA's 787 Dreamliner was very positive. I was in Economy Class, which had a 2-4-2 seating configuration, and I found the seats to be fairly spacious. The food was good, and every seat had its own entertainment system. The plane I was on had a large Business Class section and held a total of only 158 passengers, and there are only 11 rows of Economy seats. So, the boarding experience was pleasant, and there was plenty of luggage space for everyone. Overall, the experience is much better than the jumbo 747's I've been on.

Tokyo Station Underground Shops
In Tokyo, there are many underground shops that you can access from subway stations. I visited the underground shops at the Tokyo Station. This is actually two underground shops in one plus a department store (Daimaru). There are tons of restaurants, shops, even drug stores, and you are bound to find something you like. There are two notable points of interest:
Ramen Street: The Ramen Street consists of 8 very good Ramen shops that were invited to open up in First Avenue Tokyo Station. I went after the peak dinner hours, and even then, all the shops are packed, the only difference being the length of the line waiting outside to get in. I visited on two separate days and ate at two different Ramen shops, and enjoyed them both. The interesting thing is that the Ramen Street is not really a single street (see picture below, the 8 Ramen shops are marked in red).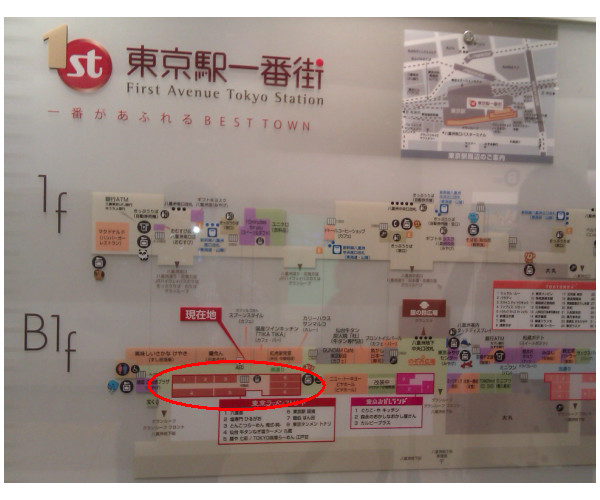 Tokyo Station Ramen Street
Character Street: Japanese animation is famous, and over here there is a row of stores, each dedicated to a single Japanese animation series such as Hello Kitty, Rilakkuma, and Pokemon. If your kids are into Japanese animation (OK, if you are into Japanese animation), this is an excellent place to visit.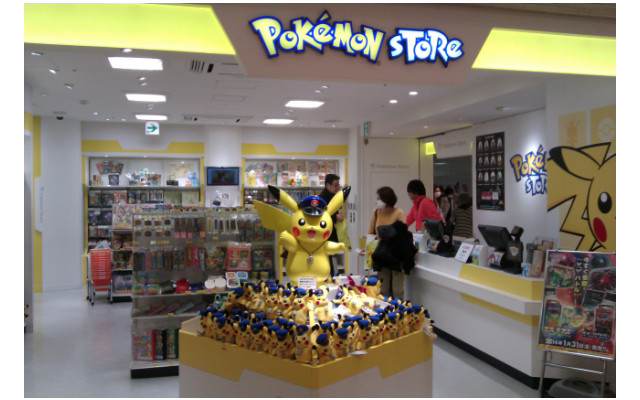 Pokemon Store at Tokyo Station